This post contains affiliate links. We may earn money or products contained in this post. Please click my disclosure policy to learn more.
Make your own art journal
Hello Lovely art people. Let's talk about making art journal! I love making my own art journals, it's one of my favorite things to do. It's super easy, so don't get nervous, it is also affordable. There are several ways to make your own journal. I'll be going through some options on how to make your in journal in this article. Be sure to check out my article How to Start an Art Journal for more information in the process of starting an art journal and creating your first page and backgrounds.
Making your own journal personalizes it, turning the journal itself into a work of art. It stimulates your brain to think in more creative ways.
Handsewn Journal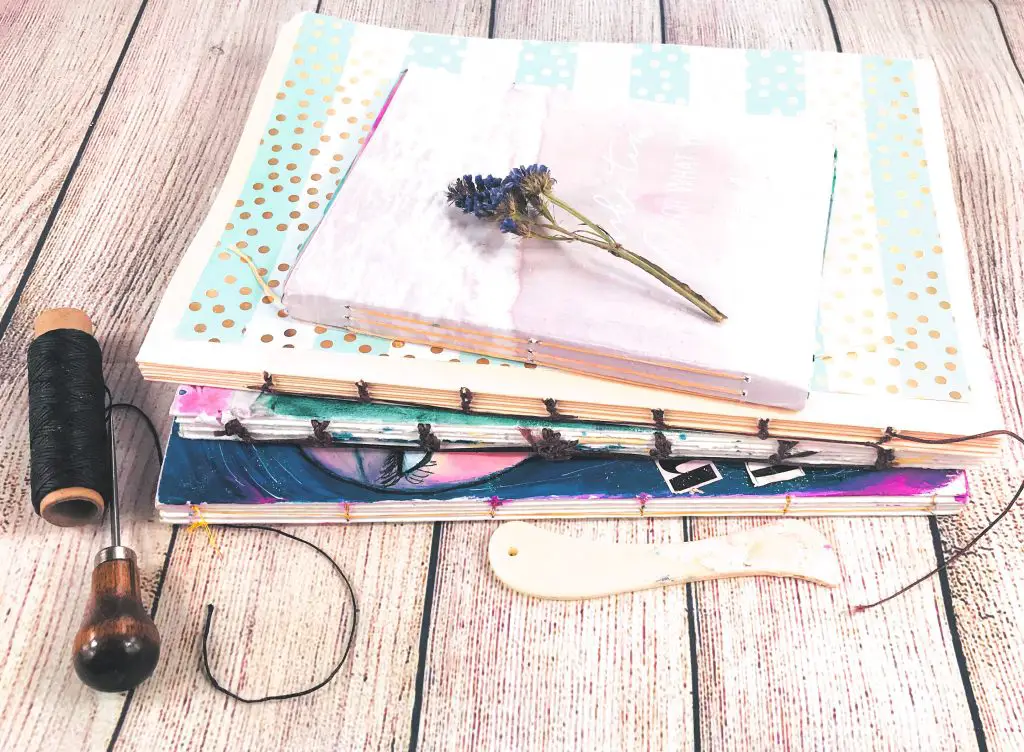 It's nice to have certain tools, but you can totally improvise if you don't have them. I was in the Marines and one of our mottos is, "improvise, adapt, overcome." This is really handy as an artist and it can lead to fun discoveries.When making your own journal from paper it is nice to have certain bookbinding tools. Such as:
Bone folder
Awl
Needle
Thread
Ruler

This bookbinding kit is truly worth every penny. I used to improvise all these materials. Then, I finally bought this kit and never looked back. The bone folder is actually plastic, and not real bone. The thought of using real bone kinda creeped my out, so made sure to find a kit that included a good plastic variation.
Here's how I go about making a handmade sewn journal from paper.
First, I choose my paper. I either use mixed media paper  or watercolor paper. I usually buy a large pad that will be a good size when folded in half. I don't want to do too much cutting. Though, if you have access to a nice slide cutter you can buy large single sheets of high grade paper from art supply stores and cut the size pages you want. It's a really affordable option.
1.) Fold Your Paper and Make Your Signatures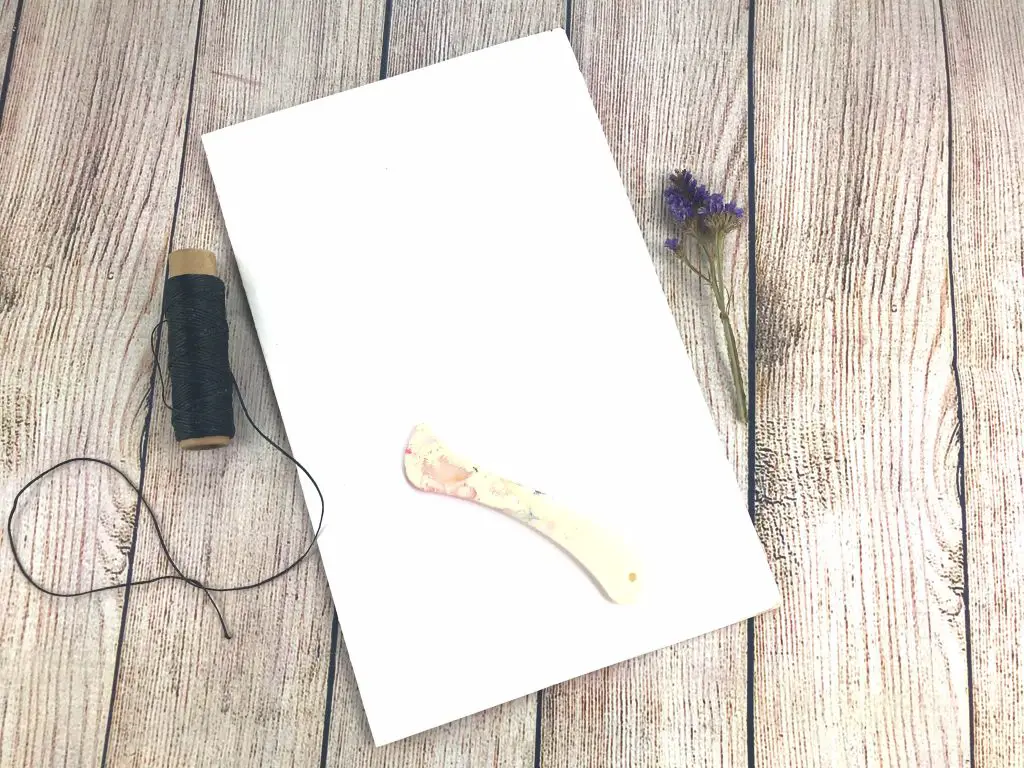 The first thing you do is fold your page. If you have a bone folder you can smooth down the seam so it sits nicely in the signature. The signature is the section of pages that gets sewn or attached to a book.
You can make you book as big or small as you want. I have thirty pages in my current journal, and I have others with fewer pages. It's up to you and how you want to you use the journal. Perhaps you want a journal for different themes such as holidays or ideas that are inspiring you. Or one for mixed media and one for watercolor.
2.) Make a template for the sewing holes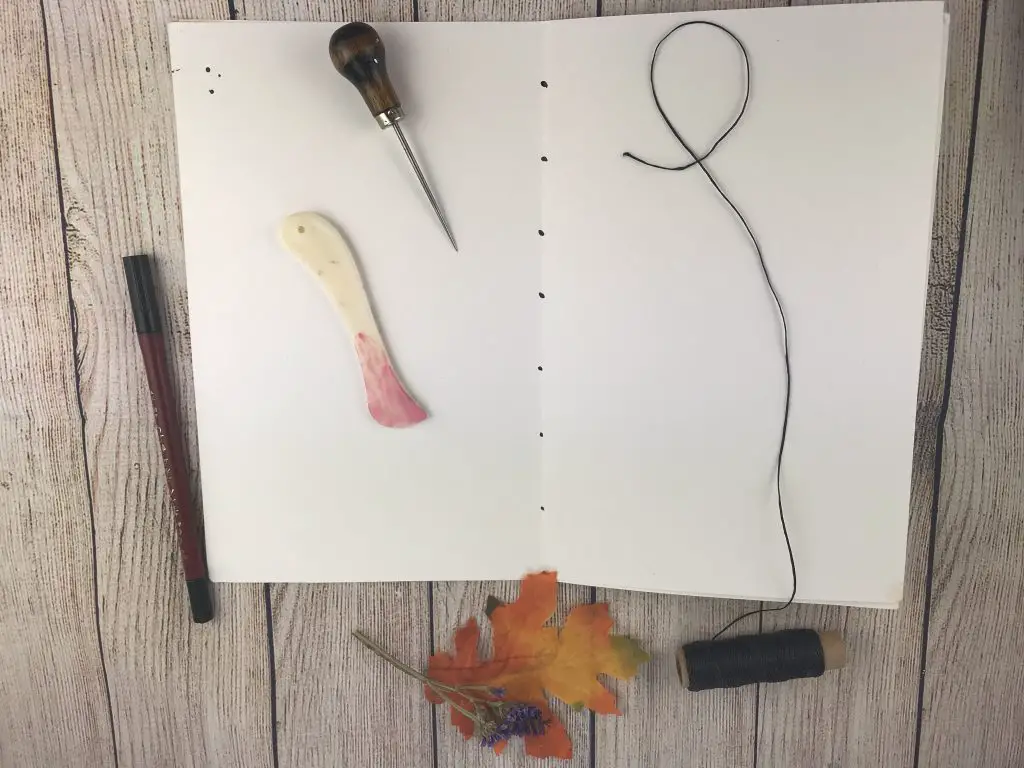 Once you have the pages folded its time to make a template for making the holes you will sew through. You don't have to sew at all. I will go through options I use further down in this article.
Unlike sewing fabric, with a handmade sewn journal you make the holes first, the sew through them. You want to make sure your holes are evenly spaced and that there is an odd number amount.
3.) Sew Your Signatures
I used a tutorial  this from YouTube to make a basic Kettle Stitch to sew my journals. There are many videos and many different stitches you can use. This was the easiest stich for me.
Most book binders will tell you you need the book binding tools. But, if you can't get them or don't want to wait to get them remember my motto, "improvise, adapt, overcome."
I've made a journal using embroidery thread and regular needles. I used whatever I could find to smooth the edges and a thumbtack to make my holes. It worked and still works. I must admit bookbinding tools do make things easier, though. A handmade art journal is an accomplishment all on its own. You can choose the color of thread, the paper, the size. It's an exhilarating process.
Double sided tape journal
Double sided tape is. truly amazing. It holds everything in place ranging from models boobs to paper journals.
All you need is paper and tape and you can make you're very own handmade art journal.
First, you can make your folded pages, then attach the front and back of of two sets of folded pages. Then, just keep repeating until you have all the pages you want.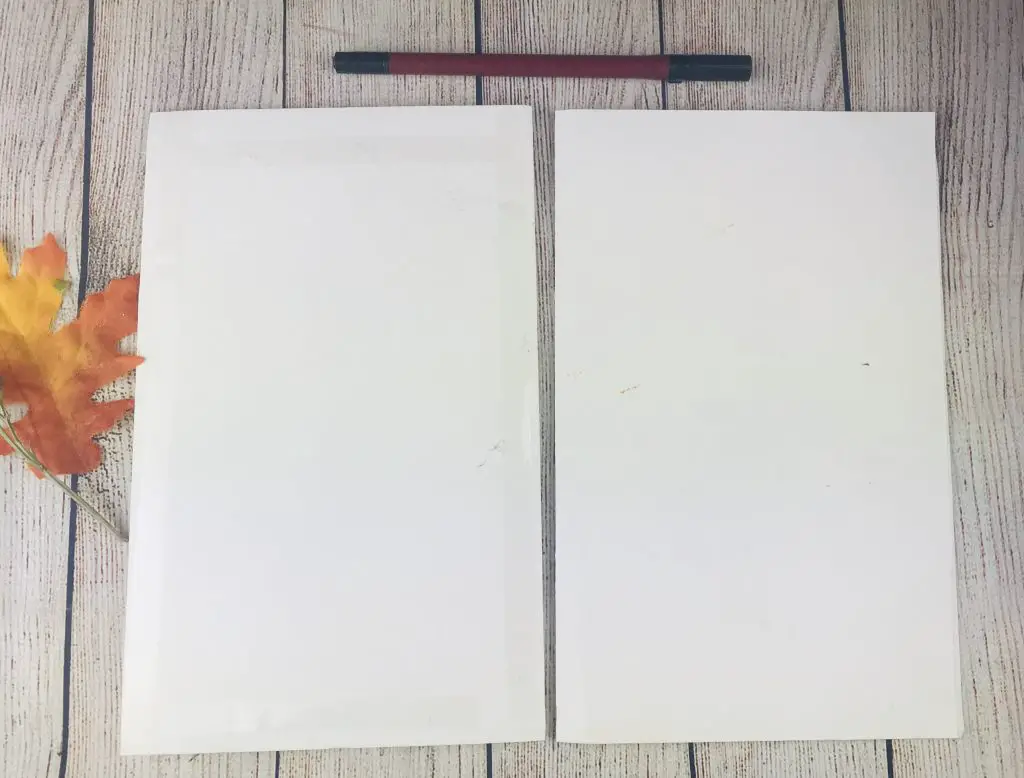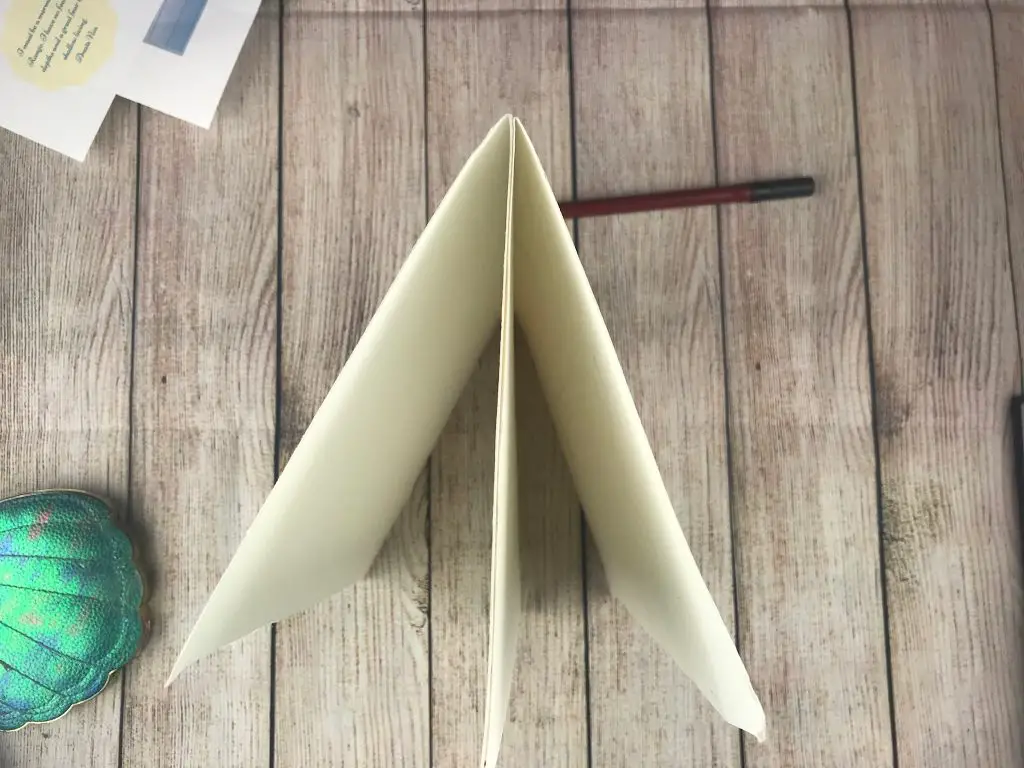 Making your own book is a discovery process of it own. Let your imagination run as wild as it wants.
Cardboard journals
Do you have tons of boxes leftover from cooking? Cereal boxes, pizza boxes, pasta boxes? The cardboard from these can be used as journals or covers for journals, or even as canvases for mixed media stand alone pieces.
First, trim your cardboard.
To attach the I use masking tape. I love masking tape because it has a matte surface that I can paint over. You can, of course, use any method you want to attach your cardboard together.
Once complete, you can prime the cardboard with gesso and then unleash your creative juices.
Making a journal in and old book
Art Journaling in an old book
This is my favorite way to art journal. I love books, I love art, I love making art in books. Don't feel bad about it, some people cringe at the thought of using a book for something other than reading. However, your just showing the world another purpose for the book. I make sure not to use any rare books. I always use books that I know there are many, many copies.
"When the artist is alive in any person, whatever his kind of work may be, he becomes an inventive, searching, daring, self-expressive creature. He becomes interesting to other people. He disturbs, upsets, enlightens, and opens ways for better understanding. Where those who are not artists are trying to close the book, he opens it and shows there are still more pages possible."
― Robert Henri"
There's a certain kind of beauty of making art over art. I have so many sketch books that I struggled to fill. Is it the fear of a blank page? I'm not sure. I just know I find more inspiration creating art when there is something already on the page. Often when I prime canvases for painting I either put down some charcoal or add some color from acrylic paint and let the marks inspire me.
Finding the right old book
The general consensus is to use a book with a sewn binding vs a glued binding. This is because glued bindings can fall apart wrecking havoc on your beautiful art.
You can read my tutorial about making an Art Journal In an Old Book here! 
Where to find books for art journaling
You may have some books that you will never read again. If you don't, go thrift store shopping. You can always find hardcover books at thrift stores. Garage sales are another great place to find books. If you don't want to leave your house you can also search on eBay.
Children's Hardcover Books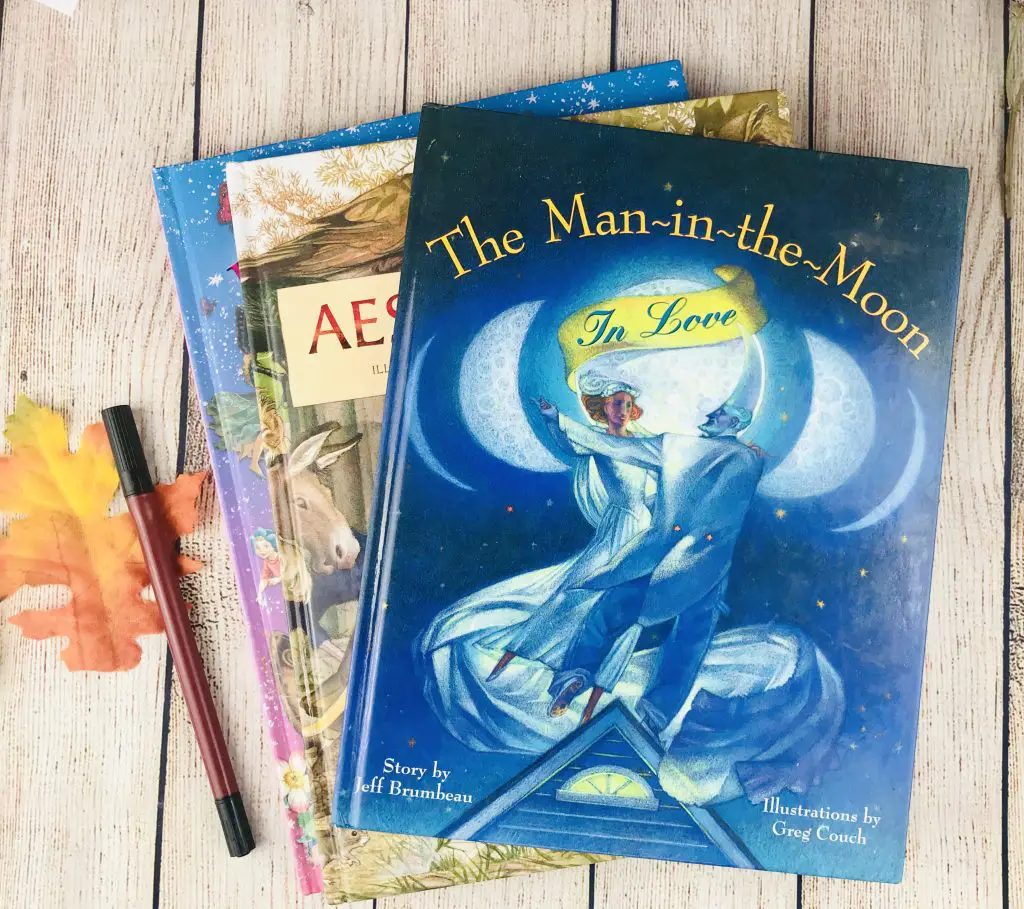 Children's hardcover books are another great option for art journals. They are large which means you'll
Pepping your book
First I take masking tape and reinforce the binding of each page. You don't have to do this, all the time. However, I like the way it connect the two pages for a more seamless flow when I want to work with a two page spread. I don't like having a dip in between pages.
Prepping the Pages
Then I prep the pages. There are many ways to do this. I have always disliked a plain white background. I do one of the following.
I charcoal some random marks and then gesso over it and let the shapes inspire me. This also gives a pleasing greyscale.
I also drop gesso in drops across the ages, then drop some acrylic paints and mix the two. I use deferent strokes according to my mood. I strive, or zigzag, or use things like palette knives or credit cards to spread around the color to give a textured effect.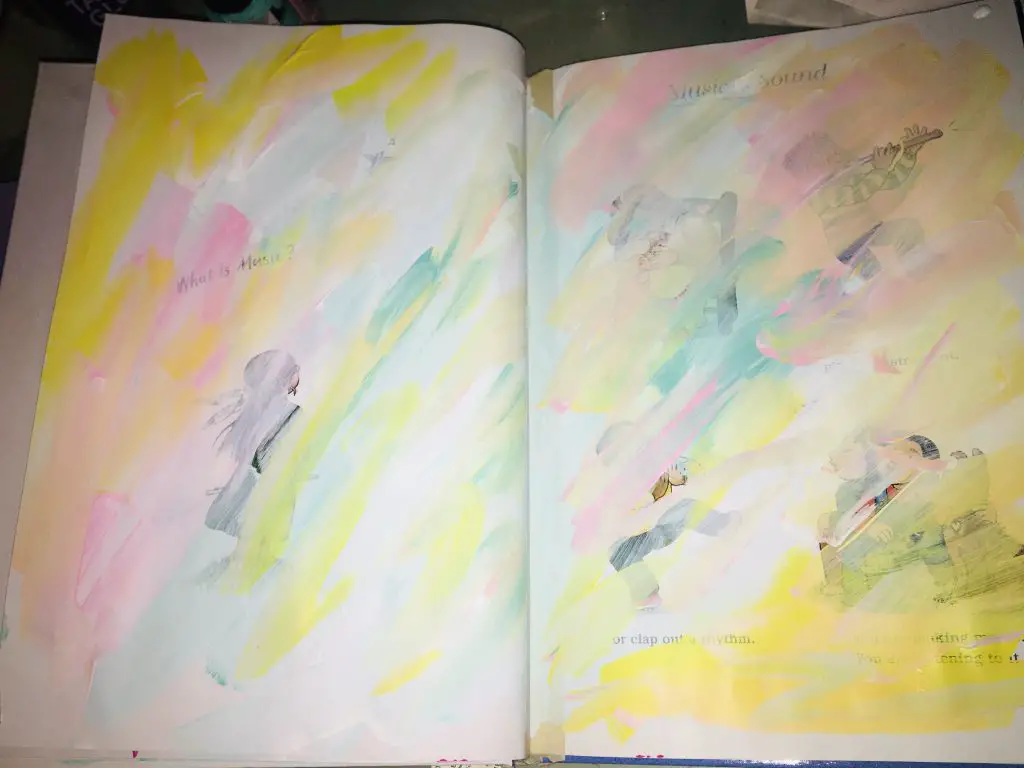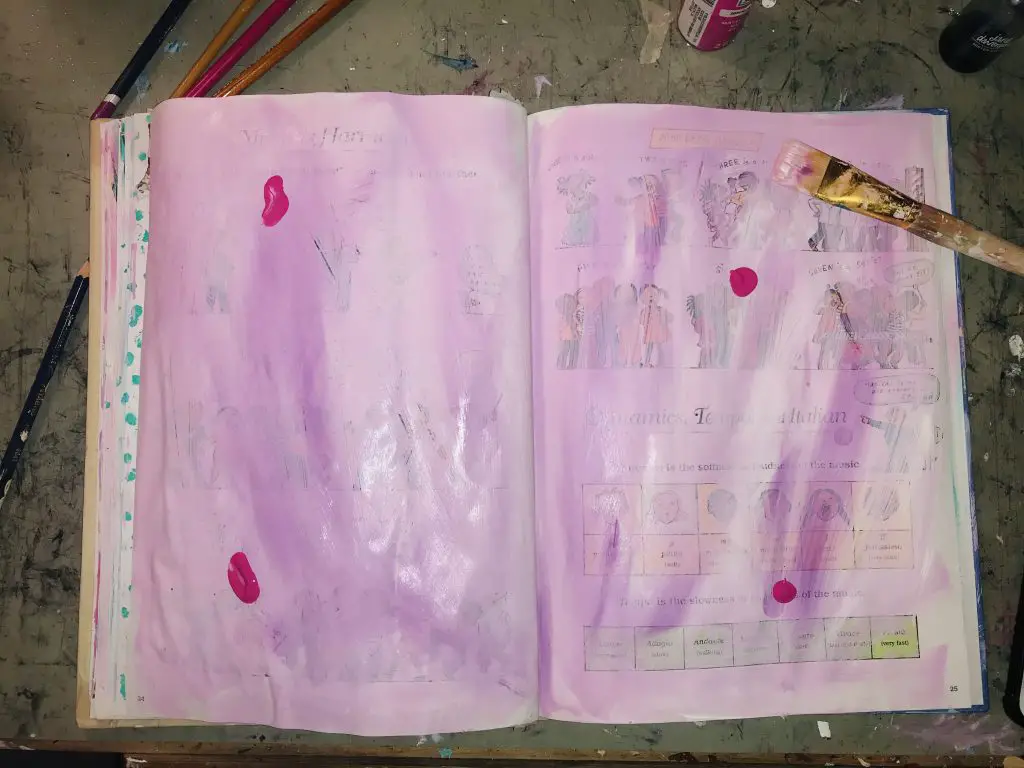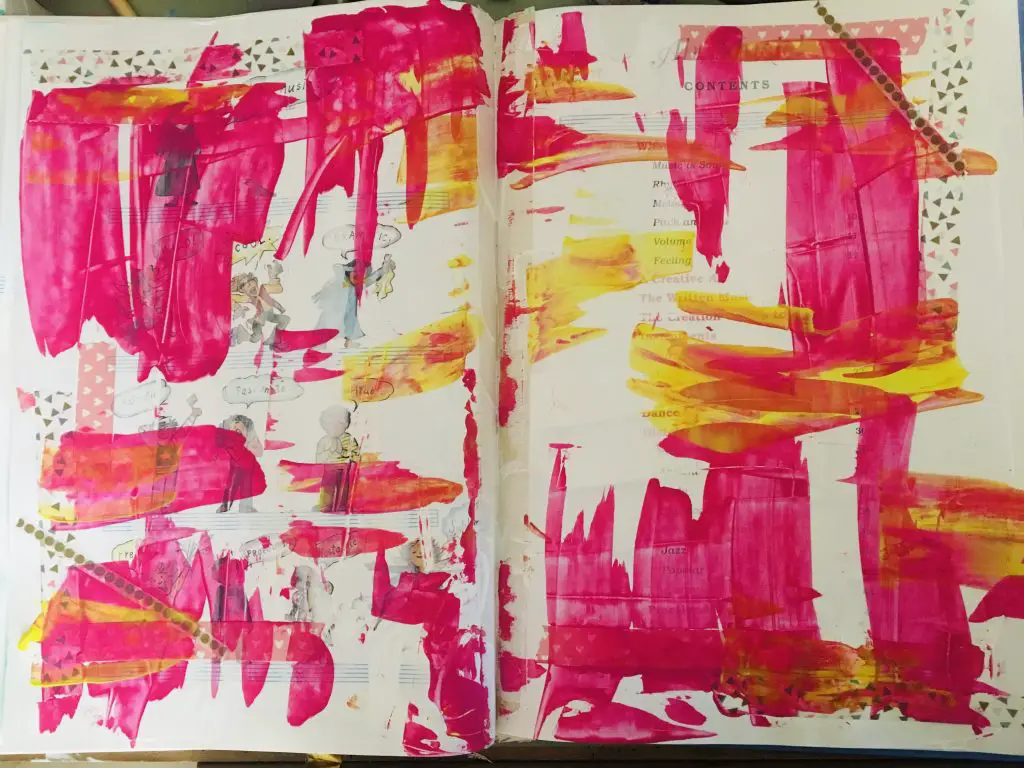 Sometimes I add collage.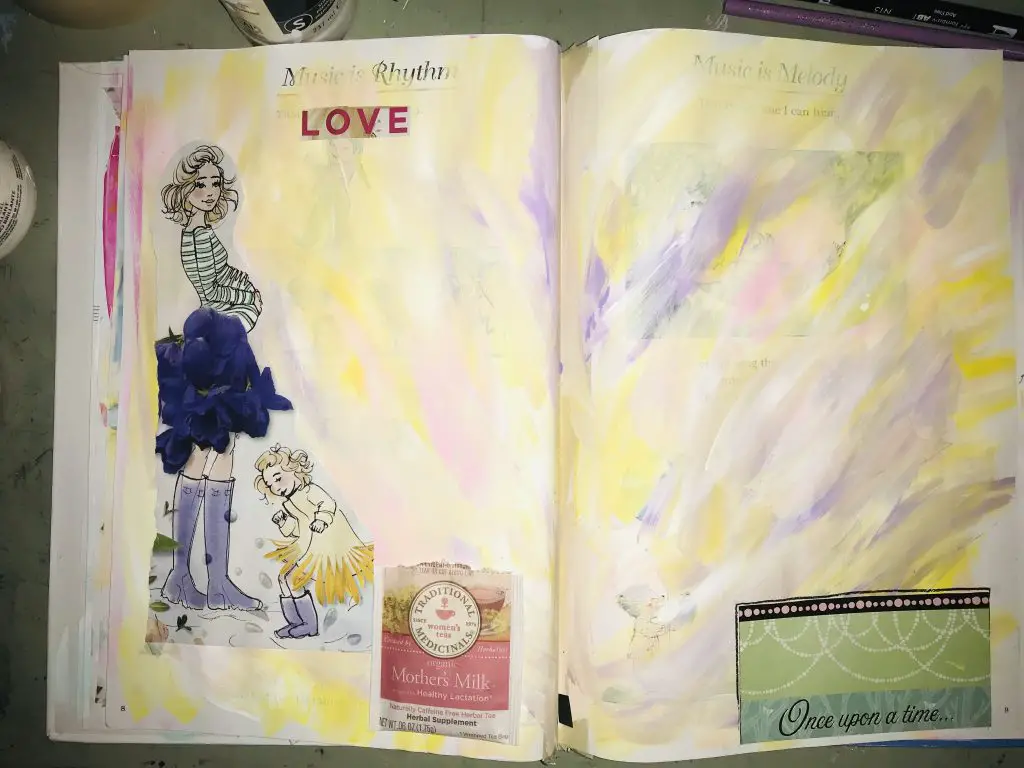 I like to do things in stages. I've always liked to prep a bunch of pages, canvases, whatever it that I'm working on, ahead of time. Then I go back and see where my imagination takes me. Also, some days you might to have a lot of time, or you might be struggling with inspirations. Having a background done can save time and serve for inspiration. For a look at the art journal supplies I use, read my article Art Journal Supplies list
Three ring binder
Three ringed binder brings me back to the days of my Lisa Frank trapper keeper. Bonus points if you still have one! Making a journal in a three ringed binder can be really fun.
If you make your own art journal in a three ring binder it gives you the option of making  journal entries in various types of paper and media. They are sturdy, so they will give your art great protection.
Another option is to just use the rings. Then you can bind them however you want.
Making Art Journals from things around Your House
You'll be amazed at what you can turn into an art journal. As you have already seen, pizza boxes can be transformed into a wonderland of art. Check out my tutorial on Turing things around your house into an Art Journal.
Make your own art journal today
Make your own art journal in whatever you want, however you want. The important this is just to make it. I'll be featuring tutorials on new ways and new things you can make an art journal with. Be sure to subscribe to my e-mail list for tutorials, prompts, and freebies!
Share your Art
I'd love to see you're art journal and answer any questions you have. Please jump on over to my Facebook Group and share your art with me.