This post contains affiliate links. We may earn money or products contained in this post. Please click my disclosure policy to learn more.
Finding Inspiration for Your Art
Whether you are a new artist or you've been at it for years, inspiration can at times feel like it's actively running away from us. I know I've found myself sitting at my desk, supplies surrounding me, coffee in hand, good music in and my canvas sits blank, almost mocking me. I've had to get creative about getting creative and becoming inspired. Finding inspiration for your art can be a fun task in itself.
Usually my answer to a problem is get more coffee, but even that doesn't fix all problems. Getting your creative mojo back can be tricky. Dry seasons happen to all creative people, no matter what their field. There are several things you can do.
First here is a list of places that can help you find inspiration for your art.
1.) Start an Art Journal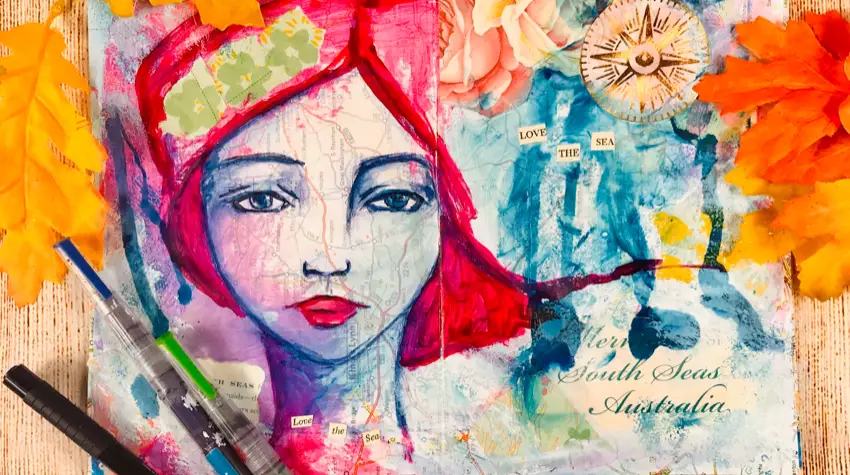 Art journaling is an expressive, personal way to explore everything from techniques, color pallets, drawings and your own emotions. Art journaling is great for finding inspiration because it has no rules, it all about play and creating for the sake of creating. It's about getting mess and experimenting and letting your insides tell you what to do.
Creating art everyday or almost everyday in an art journal can give you tons of ideas for later pieces or even a series of paintings. Many of my art journal pages have influenced later paintings. Finding inspiration in your own work is a true delight. You can read my article here on How to Start an Art Journal
Art journal prompts are also a great way to get your creative juices flowing. You can check out these art journal prompt lists:
Art Journal Prompts for Inspiration
Ways to Fill a Blank Notebook or Journal
2.)Roam through the past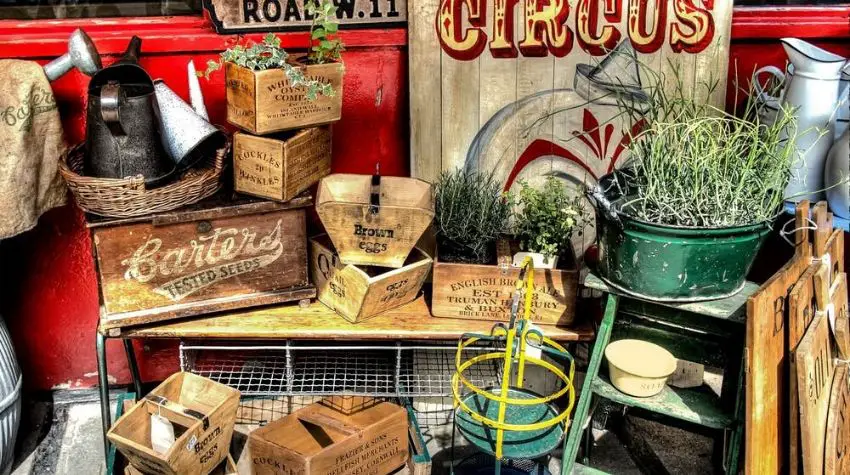 I live in a town that has some lovely vintage and antique stores. I adore roaming through them, digging through lost treasures. Reading post cards sent over a hundred years ago. When I'm having a bad I use it as an excuse to hit the town. Usually I find a trinket that catches my eye. You'll find all sorts of color combinations, interesting old clothes and styles, it really makes your brain swirl. Old can inspire new. Finding inspiration is easy when you're hunting for buried treasures.
3.) Super duper upscale stores
Big fancy stores do not have to be intimidating. Get dressed up, because that's always fun, and hit the ritz. Roam through stores that sell miniature teddy bears for $500. It's ridiculous, but sometimes ridiculous can be very inspiring Feel the super soft textures of cashmere. Fancy stores have a lot of effort put into them. Look at the colors, the shoppers, the jewelry. The perfume section is full of feminine colors and shapes. Finding inspiration among beautifully crafted high end products can be extremely exhillirating. I've found inspiration from colors combinations in jewelry. You never know what will hit you when you're in a new place outside your comfort zone.
4.) Museums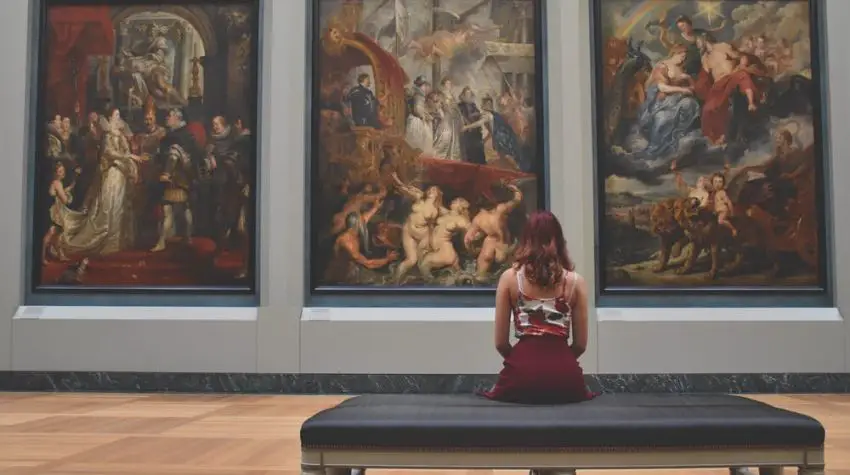 Sometimes it's hard to find a museum and that's a tragedy. If you are lucky enough to find one grab a coffee, a sketch pad and spend the day surround by beautiful, sometimes strange, works of art.
What better way to inspire your art than with other art. Sketching at museums is also an excellent practice to help sharpen your skill. You'll see interesting color combos, you'll see masters who broke rules. You may even meet other artists and make some friends. I always pick up some post cards in the gift shops. These help remind me of the beauty of museum and classic art.
5.) Parks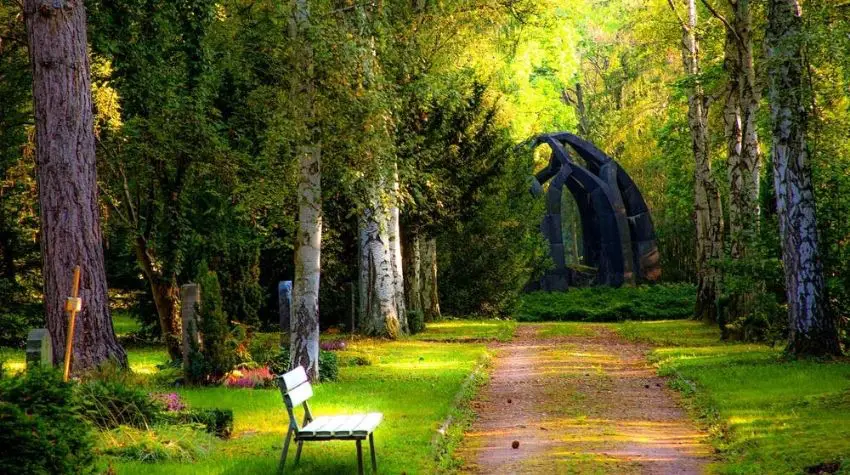 Parks are great for so many reasons. The beauty of nature, the way the light hits the trees and flowers can be exhilarating. Nature is pure inspiration!
You'll see all types of people roaming around. Plus, the fresh air can help reviewer you when you spend too much time indoors under unnatural lighting. Try finding things you've never sketched before, like trees, plants, peoples dogs, interesting looking people. Look at the sky and the way the tress seem to grace it with their long fingers branches. Even the weeds can be beautiful with their unique shapes, textures and colors.
6.) Take the dry spell as a time to reflect on your art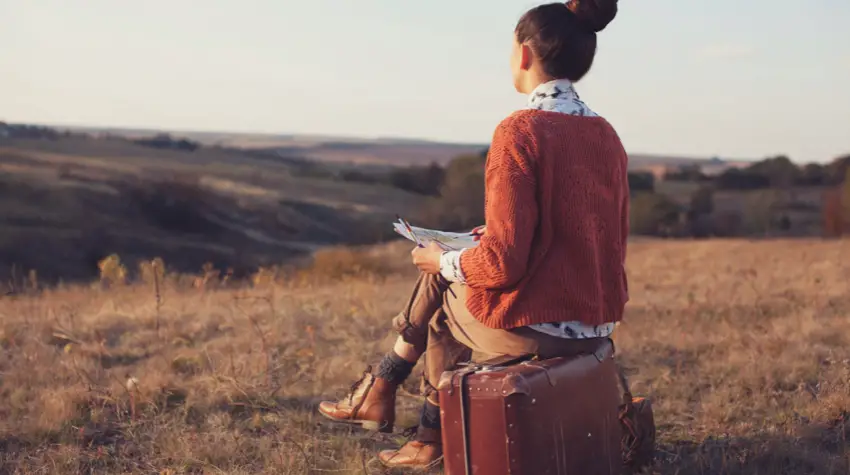 When you're struggling with a dry spell it can be a good time to relax, take some stress off your shoulders and reflect on your art. So where you have been and ponder where you see your art going and developing
You don't have to do anything. Take a bath, take a cuddle break in a cozy blanket with a cup of coffee or tea, and just think. Look at where your art is where it has been and where you want it to go. Grab a journal and write some thoughts down. Writing can be a great way to trigger that inspiration to come back. 
7.) Don't think about it all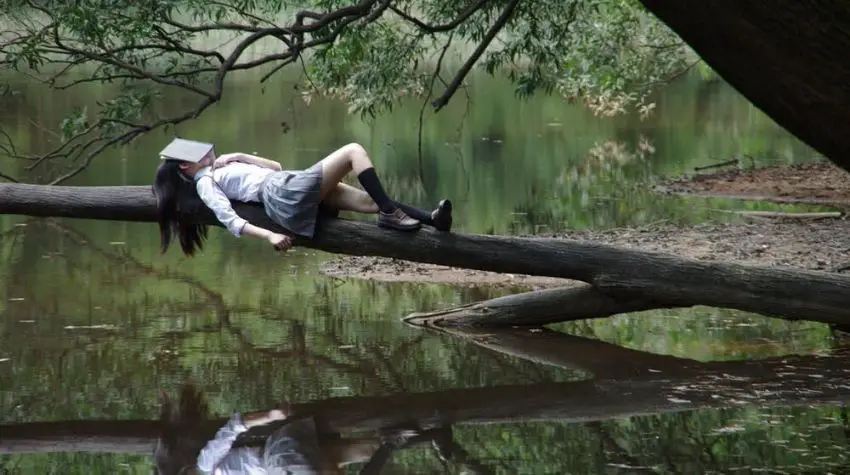 Over thinking anything is the best way to burnout and drive yourself crazy. If you're having a hard time and you're not getting anywhere take your mind of your art.
Watch a movie, go to the book store, do something else. Let your mind relax. In college I had a math professor tell us if we were stuck on a problem to leave it alone and sleep on it. Our brains actually keep working on it and many times once we have slept on it in the morning we'll have the answer. Sometimes we just need so rest. 
8.) Have an inspiration book/board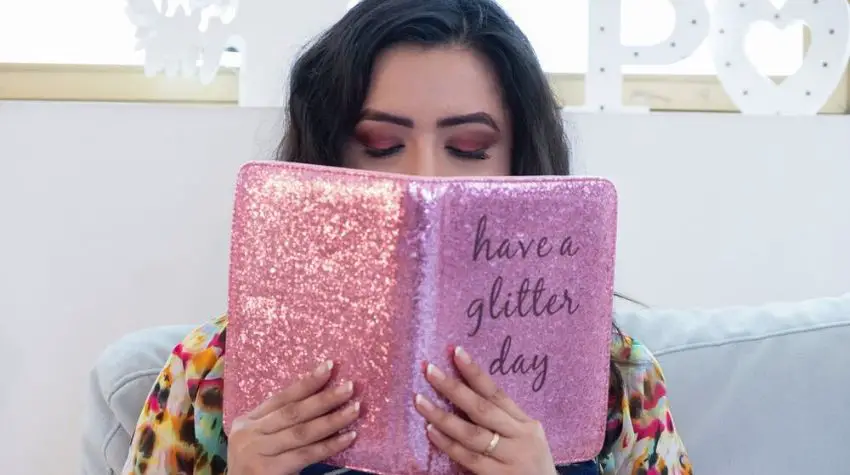 Keeping a book filled with random bits of things that are like caffeine for your creative spirit comes in handy in so many ways. Sometimes you need to look back at thoughts you had a week or even a month ago.
An inspiration book is different from an art journal. It's filled with thoughts, images colors, textures that grabbed your attention, that are related to a theme you have going, that makes you daydream. I recommend starting one and keeping it with you at all times. 
Having an inspiration board visible is a tremendous asset, as well. It helps keep you focused. Seeing your ideas, dreams, goals everyday keeps you motivated. It keeps everything right before your eyes so you don't forget or post pone your dreams.
9.) Get messy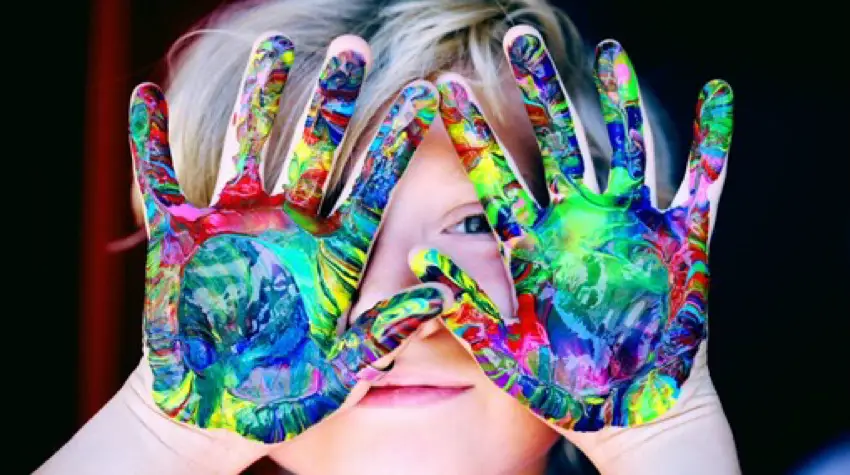 Sometimes you need to pull back your hair and get your hands dirty. Throw something down to protect your floor, mix up some paints, add extra water, grab something big to paint in and just start making strokes. Combine colors, use your hands. Look at the shapes that appear. Don't try to make something recognizable. Let inspiration find you as you make a wild and uncontrollable mess. 
Let the abstract take you somewhere you've never been. Let me tell you this is exhilarating! I love it, and I'm going to do this once I finish writing the piece. You can grab old newspaper and and just splash across the pages.
10.) Try your hand at writing
Trying a new creative activity can really boast your imagination. Try writing a poem or a short story. I won't cost you anything in supplies and it can be loads of fun.
You can also sign up for a class on knitting, crocheting, jewelry making. Find a new fun form of art while you're struggling for inspiration. You'll gain knowledge, it'll take your mind off your block, and who knows where you'll find yourself. If you don't want to leave your house or you can't find any good local classes then I highly suggest Skillshare. This is an on-line streaming service with thousands of creative classes on a ton of subjects. With my link here you can get two weeks FREE! You can binge all the classes you want and if you don't like it cancel your membership at any time without being charged. I adore Skillshare. I'm always taking classes and indulging in the beauty of learning something new.
11.) Pinterest
I adore Pinterest. I pretty much always find inspiration for an art project there. Search art, search random art, search anything. You'll find something that makes you sit up. Don't steal, stealing isn't cool. However, beautiful art has a tendency to inspire beautiful art. I've discovered so many fabulous artists on Pinterest. I have several art boards. Feel free to follow my. I'm always posting.
You may even discover styles you didn't know about, new artists, new trends and techniques. So, grab some coffee, get cozy and search away!
12.) invest in yourself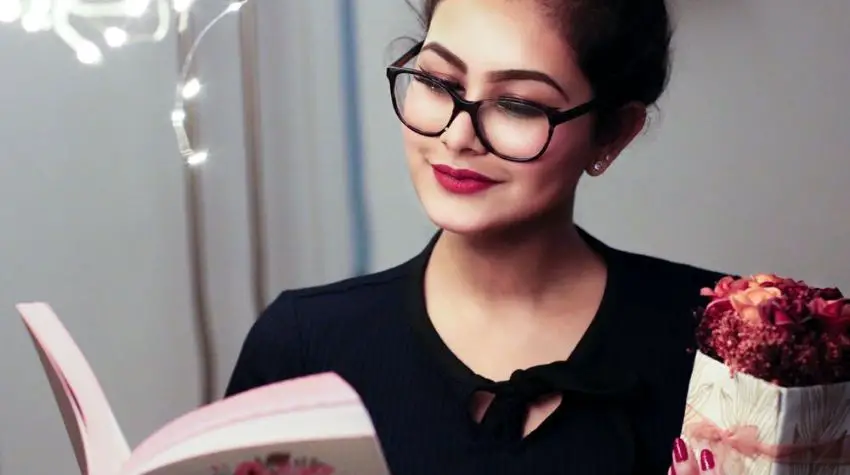 To be able to give of yourself to create art you must be filled with something to give. Does that make sense? Before a farmer gathers his harvest he has to spend time in the dirt planting his seeds, feeding, and watering them. All the above steps are part of the planting, feeding, and watering. You need to take time to invest in yourself, let your mind have freedom to roam and explore and discover. It's okay to have a period of time where you are investing in yourself. It's necessary and helps prevent burnout.  Once you invest in yourself you'll see your inspiration come back and blossom. 
Perhaps investing in your self means taking art classes from the comfort of your home in pajamas. Again, let me recommend Skillshare.  It's a great way to invest in yourself at no cost up front. If you sign up with My Link to Skillshare Here, you get the first two months FREE! I'm pretty addicted to it myself. I'm always on it taking classes. The classes are pretty well laid out and broken down into nice sections so you don't have to do them all at one.
In the end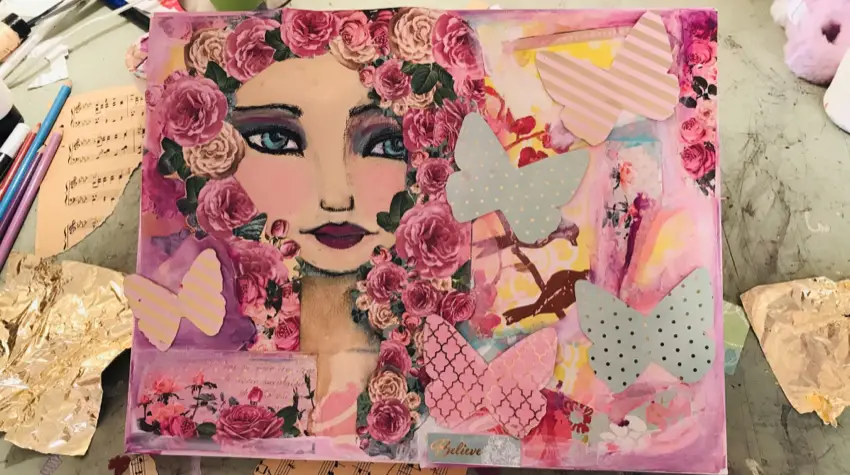 In the end finding inrpiration means sometimes you have to hunt inspiration. You have to search for it like it's buried treasure and you're in the middle of a gold rush. Don't let it slip through your fingers. And, don't be afraid. Fear doesn't bring any good thing. Sometimes you just have to pray away your fears and then take life by the horns. One of my favorite quotes is by Winston Churchill:
Never give in. Never give in. Never, never, never, never—in nothing, great or small, large or petty—never give in, except to convictions of honour and good sense. Never yield to force. Never yield to the apparently overwhelming might of the enemy.
Never give in to fear or doubt. Never give in! Go find your inspiration and make some beautiful art!