This post contains affiliate links. We may earn money or products contained in this post. Please click my disclosure policy to learn more.
Watercolor Illustration Classes that are easy to follow
Do you want to learn how to make beautiful watercolor illustrations? I am always in the process of learning new techniques and and skills when it comes to watercolor painting. Watercolor painting can be done in so many different ways. There is not one "right" way to paint with watercolors and that may be why I love them so much.
Now, since many people will be at home this may be more useful than ever!
One of my favorite ways to learn new watercolor skills is through Skillshare. In case you're not familiar with them let me tell you about who they are and what they do.
Skillshare is an on-line platform that hosts tons and tons of on-line classes. They have classes covering every type of art you can think of. They also have classes on technology, fashion, business and writing and more. You could literals spend all day taking classes. You do not pay for the individual class, rather a month fee and then you can take as many classes as you want and have time for.
If you are not sure you want to commit, you can try them out for two weeks FREE! Yep, it's free. You just cancel when your two weeks are up and you will not be charged. I went through this process and I cancelled to make sure I would not be charged. They did not charge me. I did re-sign up because I love this platform. Also, the two weeks free is only good when you sign up through one of the links on this page.
The classes are broken down into easy to follow sections. That way you do not have to take the entire class in one sitting. You can take it as it fits into YOUR schedule. I love that. It also makes learning they different parts of the class particularly easy.
I am always amazed at the quality of these classes. I have been to art school so I do have something to judge them against.
Watercolor Illustration
I love to create stories through watercolor. It adds an a human interest and it gives life to the painting. Sometimes I can get stuck. I want to paint, however, I'm not sure what I want to paint. That's another plus for Skillshare. I can hop over and be inspired by one of the many classes.
If you are new to Watercolors you can check out my Best Watercolor Classes which feature many beginner classes.
Watercolor Classes
Create your own magic illustration. Luminous Objects and a Brickwork in Watercolor.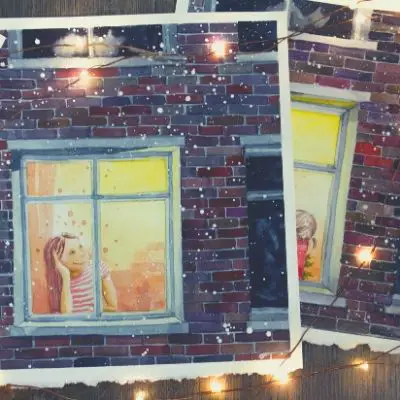 In this course you'll learn
How to create luminous objects
How to draw luminous objects
Easy way to paint a realistic brickwork, to create texture of the old brick wall
This is a beautiful and well taught course that will give you new skills to use on this project and others.
Take Luminous Objects and Brickwork in Watercolors today!
Draw the Sea and Turn Your Illustration into a Cool Cartoon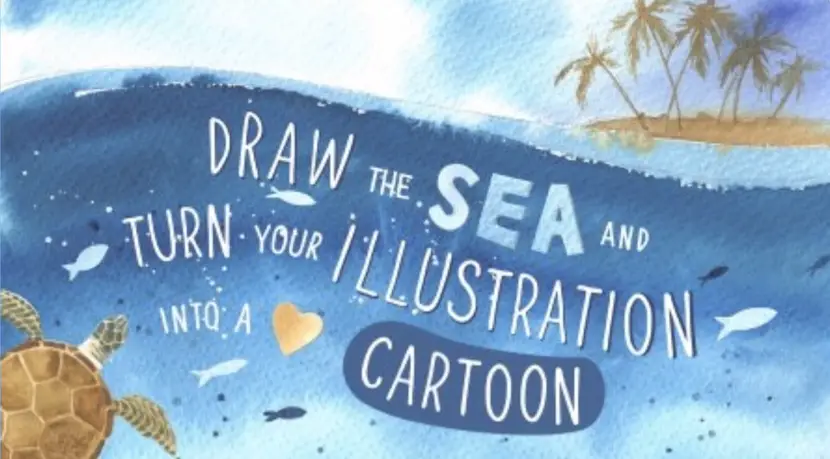 This has been one of my favorite watercolor classes. I never realized how easy it is to animated my watercolor paintings. You don't need a bunch of special equipment or knowledge. You'll learn easy ways to paint the sea, your sea turtle and a fun beach. You;'ll then be guided how to animate it.
Ink & Watercolor Illustration: Learn Simple & Magical Techniques & Find Your Style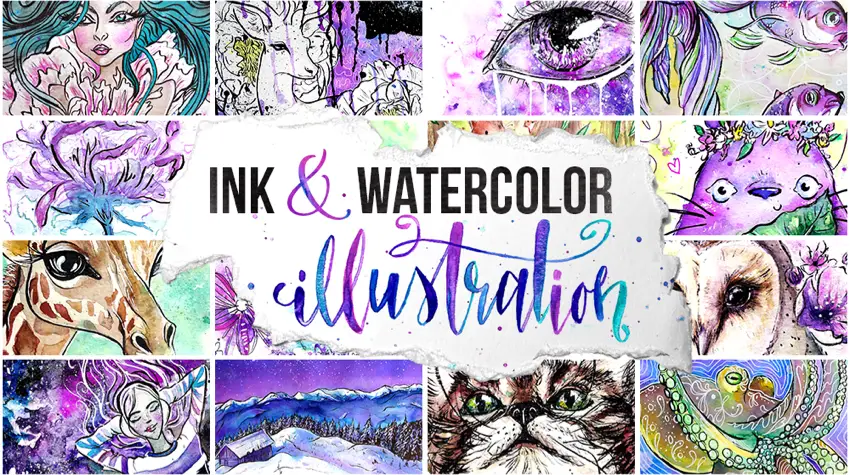 In this delightful class you will learn so much. You'll go through ink illustration, watercolor painting, how to mix them, how to use them alone, you'll also get a PDF of information and so much more.
Using ink and watercolor together is a truly magical combination. It's one of my favorites. I love this class and this particular teacher. You will have so much fun and create beautiful works of art.
Take Ink & Watercolor Illustration today
Food Illustration: Pastry With Watercolor
---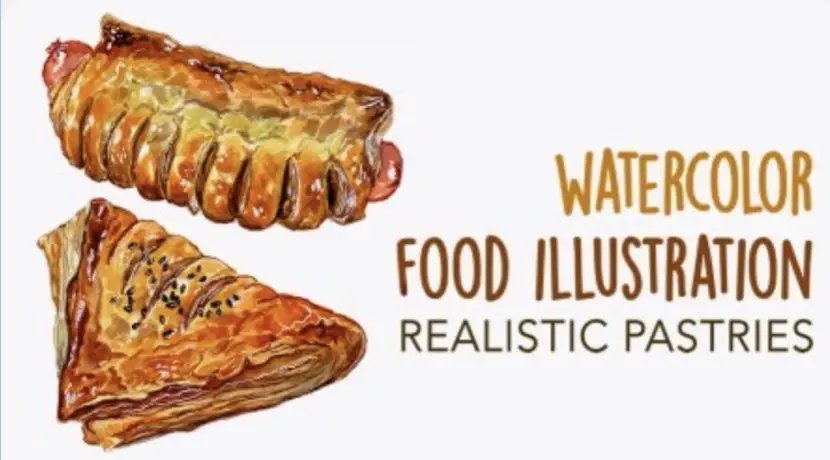 Taking photos of our food is a fun and popular thing to do. But, you know what is even better? Illustrating food with watercolors! I could look at food illustrations all day. There's something magical about the way watercolor and food combine in paintings.
This class you"ll go through the drawing process and also learn a ton of information about color pallets and how to blend your colors. This is a must for both food lovers and watercolor enthusiasts.
Take Food Illustration class today!
Fun and Easy Watercolors: Draw a Beautiful Coffee Illustration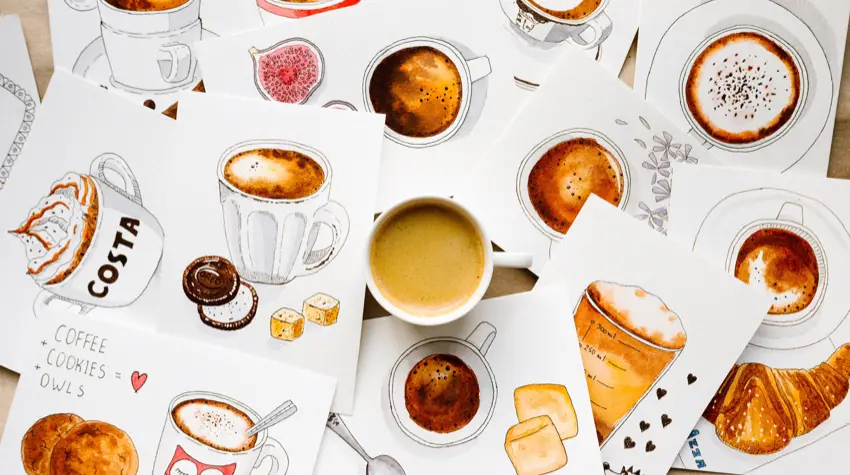 You'll learn the step by step process of drawing coffee drinks with 5 examples, and then you'll go through the actual painting process. You'll also get learn how to photograph and edit your illustrations! A total bonus! This is fun class to do while you're sitting at home enjoying a hot cup of coffee!
Take Watercolor Coffee Illustration class today
If you found this post helpful please buy me a coffee and help support this blog.
Spooky Watercolors: Learn easy Spooky Bookmarks and a Black Cat Watercolor Illustration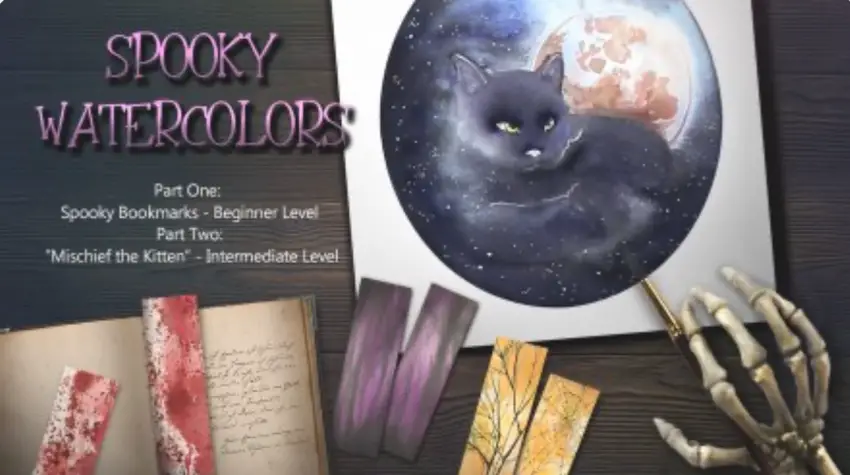 You get TWO lessons in this watercolor class. You'll make fun spooky bookmarks and then you'll learn to make a spooky cat. It doesn't have to be Halloween for you to have fun with spooky themes.
Take Spooky Watercolor Illustration class today
Watercolor Botanical Illustration: The Essentials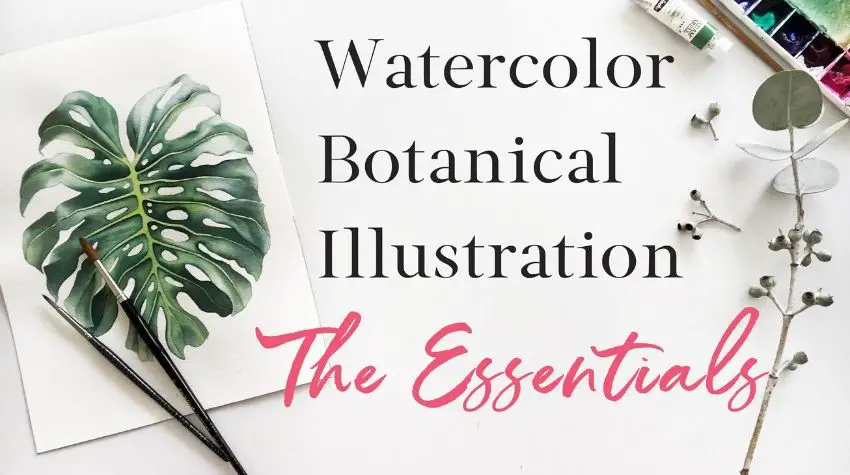 Watercolor botanical illustrations are so gorgeous to look at. This watercolor botanical illustration class goes through techniques used for watercolor botanical illustrations, how to draw a monstera leaf, and how to set up future illustrations. This is a class worth your time.
Take Watercolor Botanical Illustration class today
Whimsical Animals with Watercolors: Explore the Ways of Traditional Illustration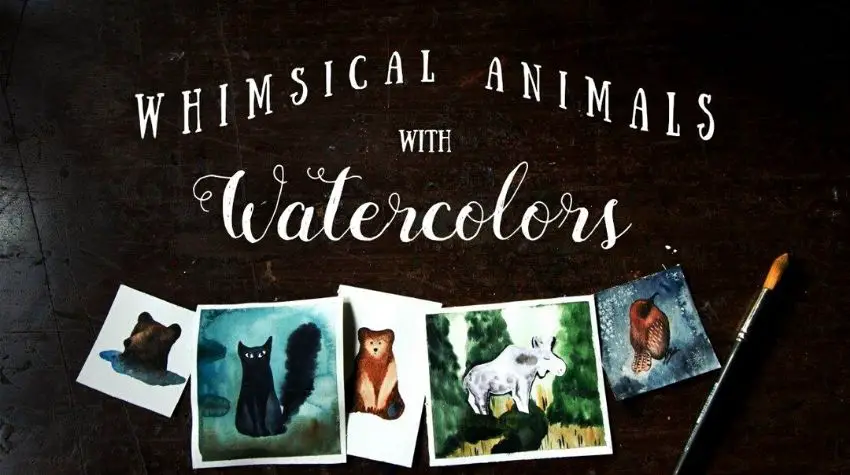 This whimsical animal illustration class will give you many skills you can use in future paintings. You'll learn watercolor techniques, how to create whimsical animals, and how to transfer your drawing onto watercolor paper.
Take Whimsical Animal Watercolor class today
How to Create Beautiful Fashion Illustrations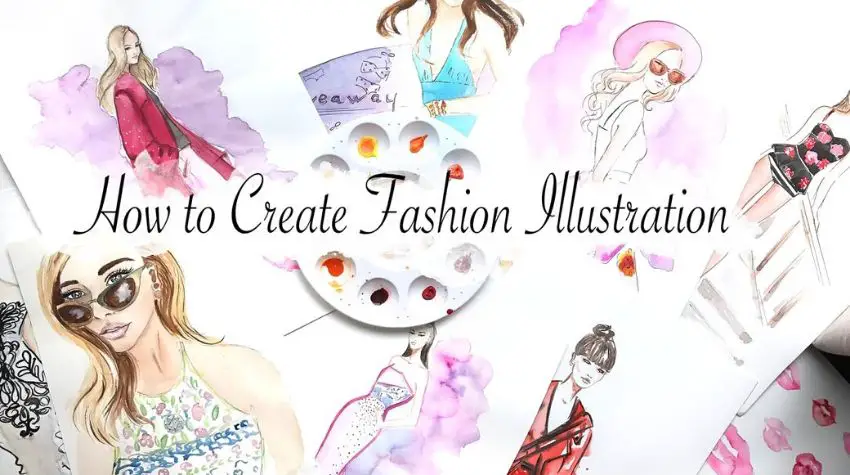 In this class you'll learn how to draw fashion figures, how to create dynamic poses, and how to illustrate your drawings on watercolor paper. This is sure to spark you creativity.
Take Fashion Illustration today
Fashion Illustration- Watercolor Fashion Sets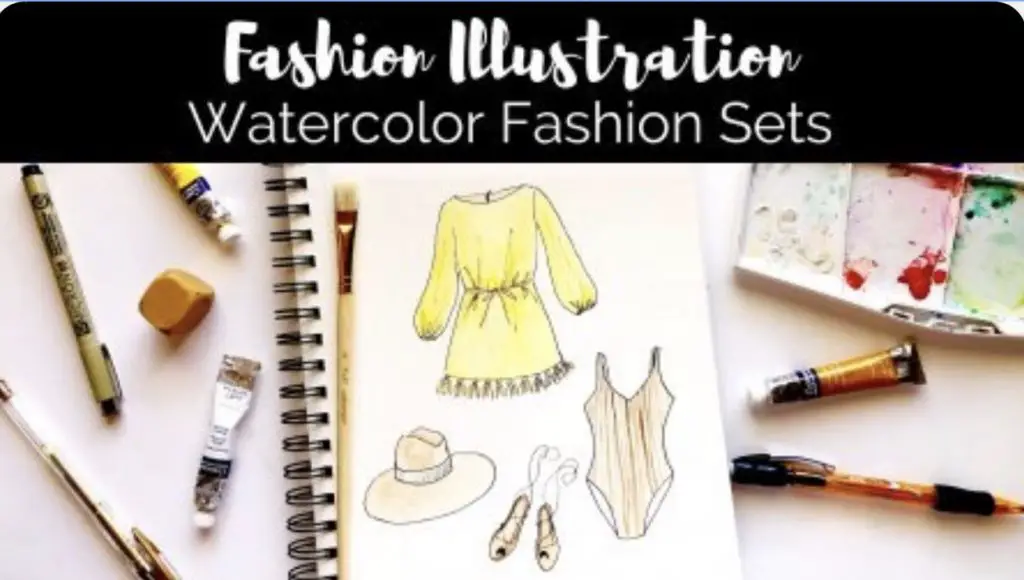 In this fashion illustration class you'll learn how to create a composition of fashion items. This is a really fun way to create beautiful looking spreads. You can create you very own fashion line.
Take Fashion Illustration Sets Today!
I hope these class suggestions inspire you to create beautiful works of art. Don't feel bad if you are a beginner and definitely don't feel intimidated. We all start from the beginning. I have made many, many paintings that I would never want to show anyone. Yet, these paintings led to better ones. Have fun with the process of painting and don't worry about the outcome. You can join my Facebook group for more help! Great results will come in time. Always, aways take joy in the process of painting.
If you found this post helpful please buy me a coffee and help support this blog. Thank you for the support!
Learn Watercolor Illustration On-line